<![if !vml]>

<![endif]>SAVE THE DATE: SATURDAY, "BLACK AUGUST" 24TH
TO SUPPORT BLACK PANTHER POLITICAL PRISONER/POW RUSSELL MAROON SHOATS' BIRTHDAY CELEBRATION
<![if !vml]>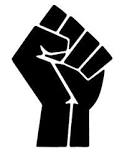 <![endif]>7:00PM-9:00PM
FEATURING: Grammy Award Pianist, ARTURO O'FARRILL - Legendary Poet, SONIA SANCHEZ - Zulu Nation Hip Hop Artists, SPIRITCHILD & MENTAL MUSIC NOTES - ROSA CLEMENTE -
Zulu Nation Visual Artist, XEN MEDINA - Movement In Motion Visual Artist, ZIEDAH DIATA -
World Renowned Martial Artists, -GREGG ZILB, EMMANUEL BROWN & R. SCOTT PARKER FLOOR ROYALTY CREW - ART START YOUTH - MARINE FUTIN - AND MORE ........
@ Harlem's National Black Theater
2031 5th Avenue (bet. 125th/126th streets)
$15.00 advance - $20.00 door
Tickets: SCIENTIFICSOULSESSIONS.COM
Information: (973) 896-7697
<![if !vml]><![endif]>
Who Is Russell "Maroon" Shoats
Russell "Maroon" Shoats is a Black/New Afrikan revolutionary, a writer, a dedicated father, a founding member of the Black Unity Council, a former leader of the "original" Black Panther Party, and a veteran soldier in the Black Liberation Army. For over 41 years he has been held mostly in solitary confinement by the United States Government as a captured Political Prisoner/POW and who still continues to serve multiple life sentences in solitary confinement for an alleged attack on a police station which resulted in an officer being killed.
Personal Background
Russell was born August 1943 in Philadelphia. He was one of 12 children. At the age of 15 he became involved in a gang and was in and out of reform shools and youth institutions until the age of 18.
As a young man he married twice and became the father of seven children. In the mid 1960s Russell started becoming active in the New Afrikan liberation movement. He founded the Black Unity Council, which merged with the Philadelphia Chapter of the Black Panther Party in 1969.
Tensions were high in Philadelphia in the summer of 1970 because Philadelphia Police Chief Frank Rizzo had ordered a crackdown on militant groups in the run-up to the national convention of the Black Panther Party in Philadelphia on September 5, 1970.
Tensions intensified when police killed a black youth in Philadelphia. A retaliatory attack was carried out on a police station, killing officer Frank Von Coln and injuring one other.
The shooting of Von Coln prompted a 2 a.m. raid on the Black Panther headquarters in North Philadelphia. After the raid police officials allowed news photographers to take humiliating photos of the Black Panthers being strip searched on the street.
Russell and four others (who became known as the "Philly Five") were immediately charged with the attack. They went underground and continued to struggle for New Afrikan self-determination as part of the Black Liberation Army.
Legal Case
In January of 1972 Russell was captured. He was convicted of the attack on the police station and sentenced to life.
Life in Prison
1977 Prison Escape
Russell escaped with three others from Huntingdon State Prison in 1977. Two were recaptured and the third was killed during the escape. Russell remained at large for 27 days, leading to a massive manhunt by local, state and federal forces, as well as citizen recruits from nearby white, rural areas.
From his capture in 1977 until 1989 Russell was shipped from state, county and federal prisons, kept in long term solitary confinement the entire time. In 1979 he was forcibly transferred to the Fairview State Hospital for the Criminally Insane. While at Fairview he was forcibly drugged, which in one case lead to him being hospitalized when he was overdosed.
1980 Prison Escape
In March of 1980 he escaped prison with a fellow revolutionary after a New Afrikan activist smuggled a revolver and sub-machine gun into the institution. Three days later all three were captured after a gun battle with local, state and county police, and FBI agents.
Camp Hill Prison Riot
In 1989, Pennsylvania prison Camp Hill erupted in a riot because of overcrowding and inhumane conditions. Despite being held in a Dallas prison and having nothing to do with the incident, Russell was implicated in it and as a result was transferred to the notorious Marion Supermax prison over 1,000 miles from friends, family and supporters.
Supporters fought to have Russell removed from solitary confinement in Marion and released into general population. They were finally successful in December of 1989.
Russell Returns to Solitary Confinement
Unfortunately Russell was placed back into long term solitary confinement in 1991 at SCI Greene in Waynesburg, PA. Despite still being held in 23 hour a day lock down, Russell remains a committed New Afrikan freedom fighter.
Write or Send Russell A Birthday Card
According to the Pennsylvania DOC, as of July 5, 2013, Russell has been transferred to SCI Mahanoy
RUSSELL MAROON SHOATS
#AF-3855
SCI Mahanoy
301 Morea Road
Frackville, PA 17932
<![if !vml]>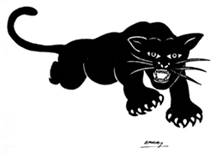 <![endif]> <![if !vml]>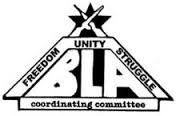 <![endif]>



--
SIGN THE JERICHO COINTELPRO PETITION!

Free All Political Prisoners!
nycjericho@gmail.com • www.jerichony.org